Meeting with Baikal and Introduction to shamanism
Day 1
9.00-10.00
Departure from the city. You will be picked up from your hotel, hostel or any other place convenient for you and go to the Small Sea!
10.00–13.30
Transfer to the Small sea. On the way, will be several small stops in picturesque places
Check in a hotel and rest
16.00
Going to a cooking class. We will teach you cooking the most popular Buryat dishes – poses or buuzi. You will prepare buzzy with the Buryat cook. Also you will visit the Tea ceremony, which is accompanied by many rituals and is considered almost sacred. You will know about shamanism and you meet with a real shaman. Shamanism - it is a religion based on belief in the existence of spirits and deities and in shaman. It is believed that through the shaman, spirits can help you to understand the issues troubling you, to cleanse the soul, to the strength and believe. You can get an individual consultation and ask about the most important to you.
Day 2
10.00–13.30
journey along the picturesque places – the most beautiful mountains of the Primorsky ridge and the bays of the Small Sea. In the tour, there will be several small Hiking. You will visit a unique part of the Baikal, which formed one of the strongest winds of the lake - the Sarma
You will visit the Cape Uyuga – two-kilometer spit with a stunning huge cave. Where you can go in the summer and winter time.
Cape Sagan-Khushun, with sweeping stone arches. Also here the famous eye springs, the water of which, according to legend, helps to maintain acuity of visual.
During the tour, you will try the magic Baikal tea with herbs that will give you strength and vigor for a long time!
Day 3
9.00
Free time for walking or a trip to the island Olkhon (paid extra – 1200 rubles for person): Hadaiskaya mountain, Khuzhir village, Burkhan Cape, Shaman rock.
14.00–15.00
Departure to the city
18.00–19.00
Arrival in Irkutsk
The Primorsky ridge, meeting with the shaman, taste pozes (Olkhon Island if you want)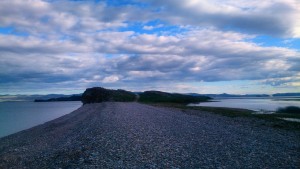 This is the best tour! Here you to take in the Buryat culture and traditions. You will try to cook the national dish – pozes, will know a lot of facts about shamanism. You will see the most picturesque views and capes of the Primorsky ridge and Olkhon Island (if you wish).